Vermont
Forestry Staff at New England Forestry Consultants, Inc. providing forestry services to residents and land owners in the State of Vermont.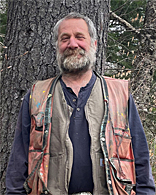 10
Fred, a VT licensed forester and pesticide applicator, has been working closely with John McClain in our Green Mountain Center since 2016. His work includes timber inventories, Use Value appraisal plans, timber sale marking and administration as well as invasive plant and vegetation control. Prior to joining NEFCo, Fred had his own business working solo with a cable skidder on private woodlots in central Vermont. He also worked with mechanized logging contractors cutting and skidding larger timber on difficult, steep terrains. His earlier career included employment at Wagner Woodlands in New York as well as several positions with logging companies in the Adirondacks, New England and Colorado. Fred is a 1985 graduate of Paul Smiths College with a forest technician degree and resides in Royalton, VT where he is the tree warden.
Details:

Category: Vermont
1
Raymond "Tony" Lamberton is the Manchester district manager for New England Forestry Consultants, Inc. He is responsible for the southern Vermont and eastern New York regions. Tony has been with our company for over ten years and provides our clients with all aspects of land management, from estate management to natural resource planning. Tony is the editor of our company newsletter and has authored a variety of articles. He holds a Master of Forestry and B. S. in Wildlife Management from the University of Maine. Tony is also a member of the Consulting Foresters Association of VT, VT Woodland Owners Association, NY Forest Owners Association and is a NY and VT Tree Farm Program Inspecting Forester. Tony is actively involved in local and civic organizations. He is a Selectman and Moderator for the Town of Middletown Springs. He is also a Trustee at the Middletown Springs Community Church.
Details:

Category: Vermont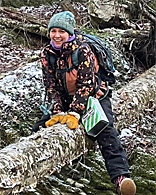 10
Masha started at our Green Mountain Center in 2021. She works with GIS software to create maps, perform timber cruises and write plans, and invasive projects. Masha is on the path to obtaining a forestry license in Vermont. She currently holds an A.S. degree in Forestry from Vermont Technical College in 2021. Prior to her NEFCo employment, Masha studied internationally and then did seven years of work in veterinary medicine. She has lived in Russia, California, and Arizona before settling in Vermont.
Details:

Category: Vermont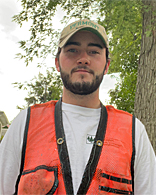 e-mail:
This email address is being protected from spambots. You need JavaScript enabled to view it.
phone: 802-235-1042
cell: 978-799-9708
1
Liam Smith is a Forestry Technician and aspiring Forester based out of Bennington, Vermont. He works in the southern Vermont, eastern New York, and west-central Massachusetts regions. Liam began working for New England Forestry Consultants in July of 2022 after graduating from the University of Vermont with a Bachelor of Science in Forestry and a Minor in Wildlife Biology. At UVM, Liam was a three-sport athlete on the cross country, indoor track, and outdoor track teams and a member of the Forestry club.
Details:

Category: Vermont