Massachusetts
Forestry Staff at New England Forestry Consultants, Inc. providing forestry services to residents and land owners in the State of Massachusetts.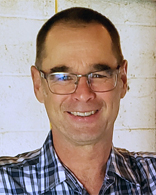 e-mail:
This email address is being protected from spambots. You need JavaScript enabled to view it.
phone: 413-668-4937
14
W. Scott Gerrish, Jr., formerly of Gerrish Forest Management, is working out of our company center location in Brimfield, Massachusetts. Since 1994, Scott has run his own company with a focus on ten-year forest management plans for Chapter 61/61A, Stewardship and Foresters for the Birds, timber sales, boundary work and wildlife habitat enhancement.
Scott is a licensed Massachusetts forester, on the Board of Directors for the Opacum Land Trust and on the Massachusetts Tree Farm Committee. He is a member of MFA and MAPF and was named Massachusetts Tree Farm Forester/Inspector of the year in 1998. He graduated from the University of New Hampshire Thompson School with an associates degree in Forestry in 1984.
Details:

Category: Massachusetts
8
Gary H. Gouldrup, LPF is the Merrimac district manager for New England Forestry Consultants, Inc and serves on our Board of Directors. He is responsible for the eastern Massachusetts and southern New Hampshire region. Working out of his Ashburnham, MA office, Gary provides woodland management as well as Chapter 61, 61A, and forest stewardship management plans. Prior to joining our company, he worked at both Benjamin Forestry Services in MA and the International Paper Company in ME. He graduated from the University of Maine, Orono with a B.S. in Forestry in 1992.
Details:

Category: Massachusetts